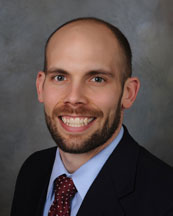 Education
University of Dayton, BS, Finance and Accounting
Licenses
Real Estate Broker, Illinois
Doug Jones is Senior Vice President of finance and portfolio management for HSA Commercial Real Estate. He is responsible for underwriting and financing medical facility developments and acquisitions, as well as providing financial analysis and asset evaluations on new and existing properties.
In addition to supporting the HSA investment portfolio, Doug provides expert support for our corporate services clients by providing financial analysis, rent modeling, and comparative metrics. He recently worked on a 130,000 square-foot lease versus buy analysis for an office client resulting in a lease execution with savings of $2.50 million for the client.
Since joining HSA in 2005, Doug has financed more than 13.5 million square feet of commercial estate in excess of $600,000,000. He has managed the disposition of $141,000,000 million of industrial and medical office facilities. He provides Executive Management various financial analyses evaluating the company's 12.0 million square feet portfolio recommending strategies to reduce risk while maximizing investor returns.
---
Contact Information
Direct/Fax 312.683.7235
djones@hsacommercial.com