Broker Spotlight: Tim Stanton
June 22, 2012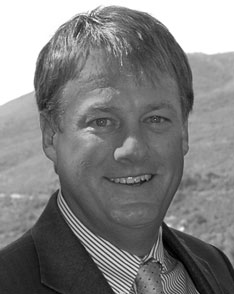 HSA Commercial profiles a broker each month as part of its HSA News & Views blog. In the most recent edition, they spoke with Tim Stanton, executive vice president with HSA PrimeCare. Tim is responsible for the quality and expansion of PrimeCare's current services, as well as the development and implementation of additional service offerings.
HSA: What does a health system look for when partnering with a real estate service provider?
Stanton: At the end of the day, they want a real estate service provider that speaks their language. In other words, they want partners that understand that healthcare is a unique industry with unique needs. Their real estate consultants have to know how to balance the relationship between the health system, physician, and patient. At a real estate conference recently, the leader of a major health system said that they, as an organization, don't have the time for on-the-job training of their real estate consultants. Whether it's facility design, regulatory compliance, or managing physician-tenant relationships, they need someone that fundamentally comprehends the uniqueness of health care from day one. Since we've been working with health care providers since 1996, we have certainly developed that critical expertise.
HSA: Why are health care providers turning to third-party real estate consultants more now?
Stanton: In the past, most health care real estate responsibilities were handled in-house by the health system's staff as a function of hospital operations. Health system administrators felt that third-party service providers didn't understand the importance of patient care as their organizational mission, and quite frankly, many real estate companies didn't. These real estate firms thought that developing or managing a health care facility was the same as an industrial or office building, which is not the case at all. It requires a much more specific skill set than that.
As a result of the skyrocketing cost to health systems to provide actual health care services, many health systems began to recognize the need to find operational efficiencies across all areas of their business. In order to do so, they have looked to third-party providers in real estate as well.
HSA: How have the health systems' needs changed since HSA PrimeCare was founded in 1996?
Stanton: Our health care partners, many of which we have worked with for several years, are turning to us more and more to advise them in different facets of their real estate operations. It used to be the obvious areas for third-party expertise: development, construction/project management and leasing. Today, it may include property management or facilities management, lease administration, tenant brokerage services, market evaluation and disposition of excess medical space. My responsibility is to ensure that we keep delivering expert service in each of these areas and to let both our existing partners and prospective clients know that the full-service platform that we offer allows them to reallocate more of their time and capital to focus on their core mission of patient care.
Tim Stanton is part of the original team that developed PrimeCare in the mid-nineties as a real estate organization geared specifically to the health care industry. Since beginning his real estate career in 1989, Mr. Stanton has been involved in representing corporate clients, institutional health care providers, as well private practice physician groups. He has worked in cities across the United States and provides a plethora of real estate experiences to our clients with millions of square feet of transactions.
HSA News & Listings Alerts
Join the email list for updates and new listings.