< Back to Case Studies
< PREV |
---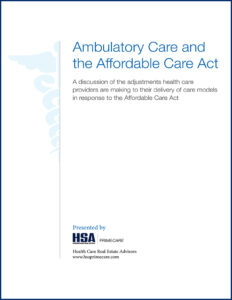 HSA PrimeCare is pleased to present the results of our inaugural Thought Sharing Tour. The underlying objective of the tour was to discuss the adjustments healthcare providers are making to their delivery of care models in response to the Affordable Care Act ("ACA"). Based on interviews, research and conversations with health care executives across the Midwest during the months of February through June 2013, this report summarizes the key themes we heard. In addition, we have outlined the challenges and opportunities facing health care ambulatory care strategy and its impact on care delivery, specifically, where and how care will be delivered in the coming years.
Please complete the form below to receive a copy of the report.
[wpforms id="7144″]
HSA News & Listings Alerts
Join the email list for updates and new listings.