HSA PrimeCare Completes Sale of Four-Building, 107,828 SF Midwest Medical Office Portfolio to IRA Capital
April 28, 2020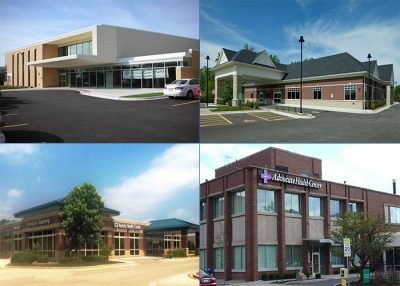 HSA PrimeCare, the national healthcare real estate division of Chicago-based HSA Commercial Real Estate, today announced the firm has finalized the sale of four medical office buildings in Illinois and Wisconsin totaling 107,828 square feet to Irvine, Calif.-based IRA Capital. HSA PrimeCare will continue to manage the assets on behalf of their new owner.
"Our team has enjoyed the challenge of developing and enhancing the value of these medical office building assets over the last decade, and we look forward to continuing to manage these properties on behalf of IRA Capital," said John Wilson, president of HSA PrimeCare. "With increased development and investor interest in healthcare as an asset, HSA PrimeCare looks forward to continuing our efforts to develop new quality outpatient facilities with our healthcare partners."
The portfolio includes investment-grade, hospital-anchored assets that were developed or acquired by HSA PrimeCare, including the following:
Advocate Good Samaritan South at 6840 Main St. in Downers Grove, Ill., a 35,011-square-foot outpatient clinic developed by HSA PrimeCare in 2008 and anchored by Advocate Aurora Health
Hawthorn Surgery Center at 240 Center Drive in Vernon Hills, Ill., a 15,321-square-foot freestanding surgery center developed by HSA PrimeCare in 2014 as a build-to-suit for Deerfield, Ill.-based Surgical Care Affiliates
Advocate Aurora Health Muskego Clinic at S68W15500 Janesville Road in Muskego, Wis., a 24,067-square-foot retail healthcare clinic offering OB/GYN and radiology services, bought by HSA PrimeCare in 2012
Advocate Aurora Health Beverly Clinic at 1357 W 103rd Street in Chicago, Ill., a 33,519-square-foot multi-tenant office building constructed in 1955 and redeveloped in 2007 by HSA PrimeCare to house an Advocate Aurora primary care clinic, as well as long with a bank
Mike Wilson and Erik Foster of Avison Young represented HSA PrimeCare in the transaction.
HSA News & Listings Alerts
Join the email list for updates and new listings.