HSA Team Member Spotlight: Suzy Cobin
September 14, 2012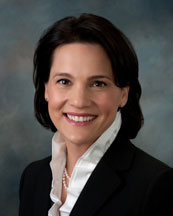 In this edition of the HSA Team Member Spotlight, we talk with Suzy Cobin, a veteran health care consultant who is responsible for creating and expanding HSA PrimeCare's business relationships with hospital systems and physician practice groups to provide real estate advisory services and real estate capital solutions.
HSA: As you talk with health care executives, what is their main priority in this economic environment?
Cobin: Hospital executives are trying to figure out how to survive and thrive economically as they shift from a volume based to a value based health care environment. The health care environment is certainly more complex today given declining reimbursements, increasing scrutiny and compliance issues, a growing elderly population, and much more competition. Despite the challenges and complexity, the ultimate priority is always high quality patient care, and hospital administrators are always looking to strike the right balance between delivering that top-level care while achieving economic targets.
HSA: How are the current evolutions in health care affecting real estate?
Cobin: Health care executives are using real estate as a tool to capture more patients and more attractive market share–meaning those areas with an attractive payor mix. Last Sunday, the Chicago Tribune published an article about Northwestern's move to the affluent northern suburbs in an effort to extend their reach all the way up to the Wisconsin border. Their goal, like other health systems, is to widen the funnel of patients into their network and create a pathway of referrals to their Streeterville headquarters. Loyola created a very similar strategy through the construction of their outpatient facility in Burr Ridge and the immediate care clinic that PrimeCare developed in River Forest.
Hospitals and health care systems are thinking through what will create the most referrals, what services the patients of the community need, and then how to strategically position their outpatient facilities to treat them.
HSA: With regard to market share, what is the competitive landscape like in the Chicago market?
Cobin: Chicago is an interesting market to watch in that there are several large players and some smaller groups – it's still pretty fractured. There is no one overly-dominant provider like UPMC in Pittsburgh or the North Shore Long Island Jewish Health System in New York. Aside from the health systems though, there is new, industry-wide competition from retailers. CVS, Walgreens, and Walmart are all getting into the primary care and even diabetes business. They are staffing their locations with physician and nurse extenders and offering one-stop shopping. Patients can go in for the flu vaccine and get their glucose checked or their blood pressure monitored. It's a trend that is not going away either – it's convenient for the patient and will create greater access to care.
---
Suzy Cobin, who joined PrimeCare in January 2012, previously served as a principal for The Advisory Board Company, a Washington, DC-based research, consulting and technology firm helping over 3,000 hospital and health systems improve health care through best practice research, implementation support and business intelligence services. Through her 15 years of relationship management experience at The Advisory Board Company, Suzy has developed a reputation as a trusted and knowledgeable advisor for health care executives.
HSA News & Listings Alerts
Join the email list for updates and new listings.